Fiesta Tamale Pie / Weight Watchers
teresas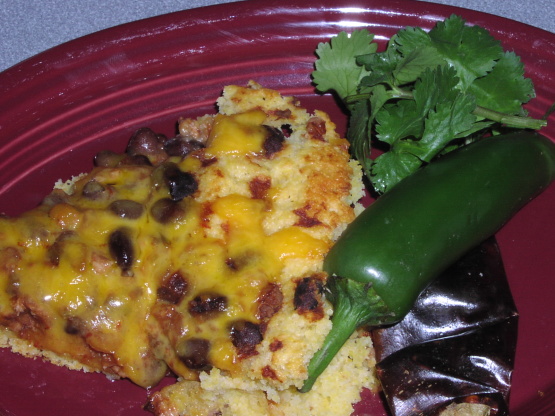 weight watchers 5 points for a large serving sweet and spicy mix made w/turkey to keep the fat down

This was so good! It is recipes like this that make Weight Watchers a pleasure to be on. Nothing diet about the flavor. Very filling and extremely delicious. This will be a regular on our table....even when Weight Watchers is over.
heat oven to 375 degrees. in large skillet cook turkey,onion, and bell pepper until turkey is cooked. stir in beans,salsa, and jalapenos.
prepare corn mix and pour into greased 9" pie plate.
spoon meat mixture onto corn mix and bake 30 to 40 min or until set.
remove from oven and sprinkle with cheese and return to oven for 5 min or until cheese is melted. let cool 5 min before serving.