WiGal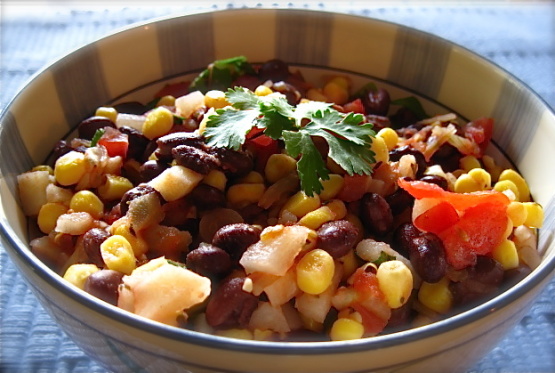 I had this at a graduation party that had a Spanish theme. It was fabulous served with chips. It's like a salsa but without all the fuss of canning. Enjoy!!

I made this for my grandson's birthday party last weekend and it was so good. Used the mexican corn, 1 cup of chopped water chestnuts, mild salsa, fresh lime juice, and omitted the cilantro. Had to taste this with a few tortilla chips and it was addicting. :) Loved the crunch and fresh flavors. It does make quite a bit so if serving for a smaller or pot luck type gathering might want to halve the recipe. Made and reveiwed for Kitten's Recipe Tag Game.
Mix all together in a large bowl.
Let set at room temp for a few hours for flavors to blend.