Bayhill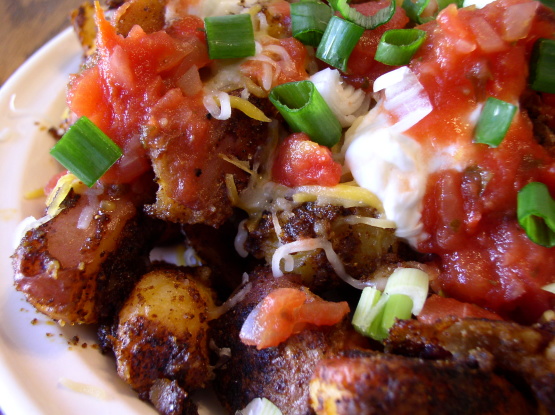 Spicy fried potatoes topped in salsa, cheese, and sour cream.

We loved these. I tried it with the fried egg, as some of the reviewers suggested. My husband really liked it that way, but I thought it was better just the way it was written.
Boil potatoes in salted water until a knife can easily poke through them. Drain into a colander and let them steam off for about 5 minutes.
Heat oil in a large frying pan over medium to medium high heat and add potatoes.
Add seasonings to potatoes and cook until they are golden brown and the skins are crispy. About 10 minutes.
Plate potatoes and top with remaining ingredients.
Enjoy!