MsBindy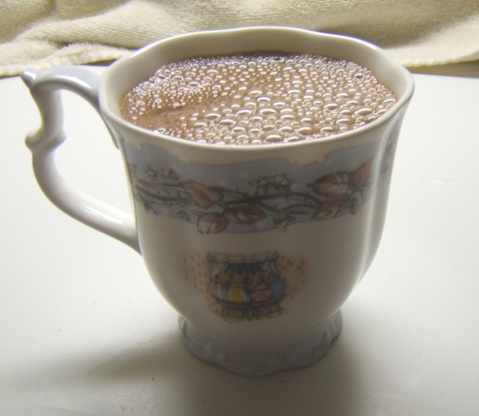 This is very rich and chocolaty. I cut it down to one serving and used Hershey's Special Dark cocoa (what I had) and skim milk. I did think it could use a little more sugar but that could be due to the dark cocoa that I used (or just my super sweet tooth). Thanks for the recipe!
Mix cocoa and flour in 2-quart saucepan.
Stir in brown sugar, milk, cloves, and 1 stick cinnamon.
Heat just to boiling over medium heat, stirring constantly; reduce heat.
Simmer uncovered for 5 minutes (DO NOT boil).
Remove from heat; remove cloves and cinnamon.
Stir in powdered sugar and vanilla.
Beat with molinillo, wire whisk or hand beater until foamy.
Pour into 4 cups or mugs.
Serve with whipped cream and cinnamon sticks.