Satyne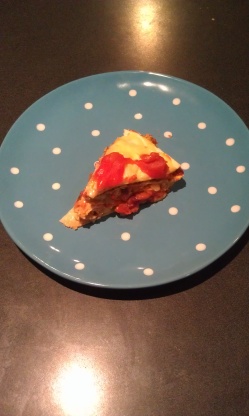 From Company's Coming - made it for dinner tonight and I loved it, especially since it didn't have any canned soup in it like many similar ones. The only change I made from the original is that I prefer black beans to kidney beans and I added more cumin and chili powder than this states as I like it spicier.

Top Review by Satyne
Made for Zaar World Tour 8. Absolutely delicious! Wow. So easy to make as well. Also, the bean mix was a bit much for the sized dish I managed to find, but it turned out to be amazing just as a dip, so definately worth while keeping this recipe as a two for one! My housemates totally loved this and I made a lot of embarrasing noises while eating. Thanks for sharing!
Preheat oven to 375°F Heat cooking oil in large frying pan and scramble fry chicken for about 5 minutes or until no longer pink.
Add next 4 ingredients (onion to garlic) and cook for about 5 minutes, stirring often, until onion is softened, then set aside.
Mash beans in a bowl and mix in next 4 ingredients (salsa to chili powder).
Layer ingredients into a greased 3 quart (3 L) round caserole as follows:.
1 tortilla.
1/2 chicken mixture.
3/4 cup cheese.
1 tortilla.
1/2 bean mixture.
1 tortilla.
remaining chicken mixture.
3/4 cup cheese.
1 tortilla.
remaining bean mixture.
1 tortilla.
remaining cheese.
Bake covered for 45 minutes then uncover and bake for another 20 minutes, until cheese in golden. Let stand for 15 minutes before serving and then cut into 8 wedges!