Prep 10 mins
Cook 40 mins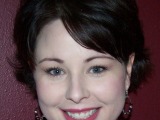 This, my family loves! and It's great for potlucks too.
Directions
Cook and drain noodles, rinse with cool water and drain.
Heat oven to 375 degrees. Spread 4 noodles on the bottom of and ungreased 13 x 9" baking dish. Spread approximately 1/4 to 1/2 cup of salsa on noodles.
Layer chicken, beans, cilantro and cheese. Repeat 2 times.
Cover and back 20 minutes. Uncover and bake 15-20 minutes.
Let stand 10 minutes.
Most Helpful
This recipe was absolutely DELICIOUS!!!! And so, so, SOOOO easy! I cooked my own chicken breasts and when finished cooking served with extra cheese, salsa and sour cream! Thanks!