SharonChen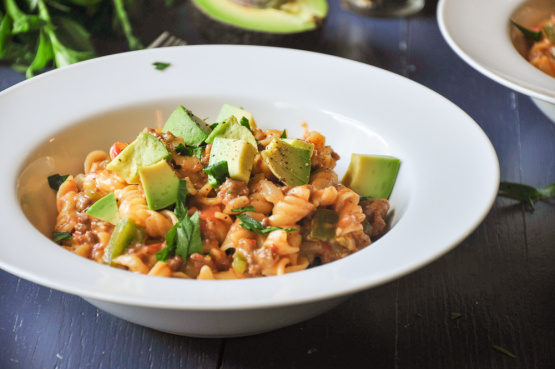 A quick and tasty one-pan meal!
Velveeta isn't cheese anymore. It's whey protein for the most part with lots of preservatives. Plastic cheese at best. Kraft American is garbage too. The first time I gave it to my daughter she rolled it into a ball and played with it like is was a toy. I never bought it again. I personally thinks it's disgusting.
Chop the green pepper. Cut the Velveeta into cubes.
Brown ground beef in a large skillet; drain well.
Add tomatoes (undrained) and water and bring to a boil. Stir in pasta and green pepper.
Reduce heat to medium-low and simmer 15 minutes, until pasta is tender, stirring occasionally.
Add the Velveeta cubes to the skillet. Cook until melted, stirring frequently.