Sara 76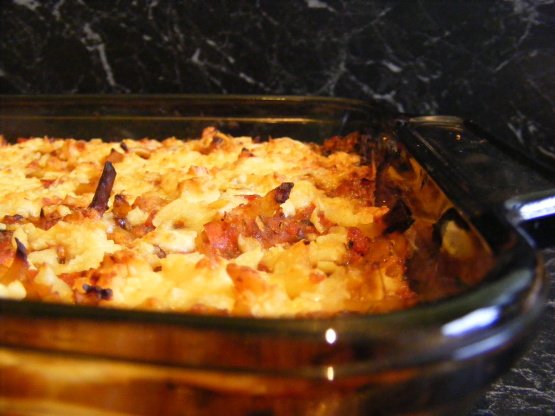 I came up with this quick and easy dish while trying to use up leftovers and ingredients I had in the fridge and pantry!
Heat olive oil in a small pan. Add onion, zucchini, and oinion, and cook until tender.
Transfer to a large bowl, and add fettucini, tomatoes, mushrooms, and oregano. Stir gently to combine.
Transfer mixture to a baking dish, top with cheeses and bake at 180C for 30 minutes, or until cheese is melted and starting to browm.