Fettuccine with Ricotta and Dill Sauce
CrystalA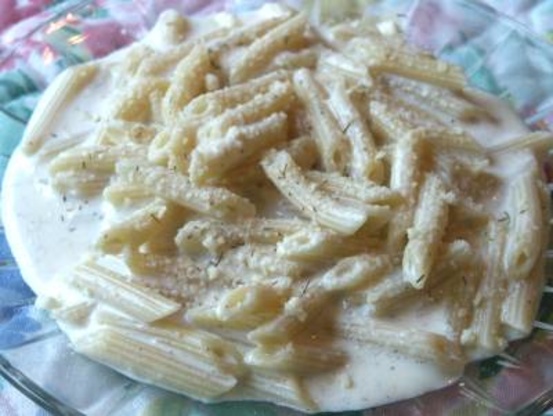 This recipe has been modified from "The New Pasta Cookbook". I have been looking for a way to make pasta sauce with Ricotta and this fits the bill!
Cook fettuccine in boiling water until al dente.
In blender or food processor, blend garlic, ricotta, milk, salt.
Stir in the chopped pepper and dill.
When pasta is al dente, mix 1-2 Tbs cooking water through the sauce, then drain pasta.
Add sauce to pasta and mix to coat before serving.
Top with Parmesan cheese if desired.