Fettuccine With Chardonnay and Red Pepper
WiGal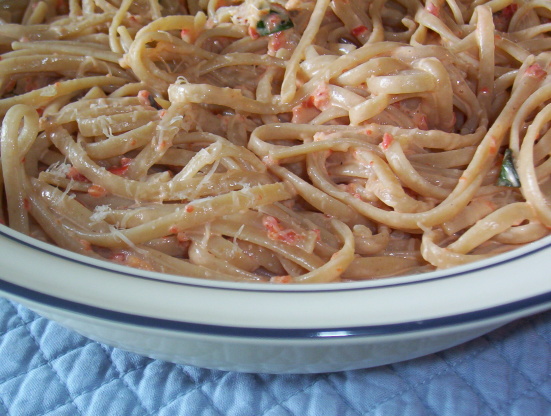 Quick and easy pasta dish from A Slice of Paradise. Great as a side dish or a main!

LOVED IT !!! The sauce was 100 % great. The red peppers were great in it too. The only thing I did was added a dash extra parmesan cheese, and a wee bit of black pepper. A definate winner. Will defineately make this again.
Boil wine until it is reduced to 1/2 cup.
Puree peppers and add to wine.
Stir in cream.
Bring to a boil, stirring constantly.
Cut basil into strips and add to sauce.
Add sauce to pasta and toss well.
Top with parmesan and serve.