Fettuccine, Tomato, and Basil Salad
loof751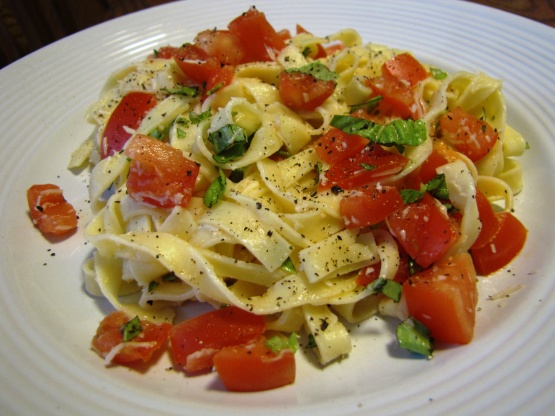 I found this on the internet but can't remember where. I love pasta and this is really good. The only cooking required is the pasta. Hope you enjoy.
Prepare pasta according to package directions.
Toss pasta with oil, vinegar and cheese; add basil and tomatoes. Season with salt and ground black pepper.