acid.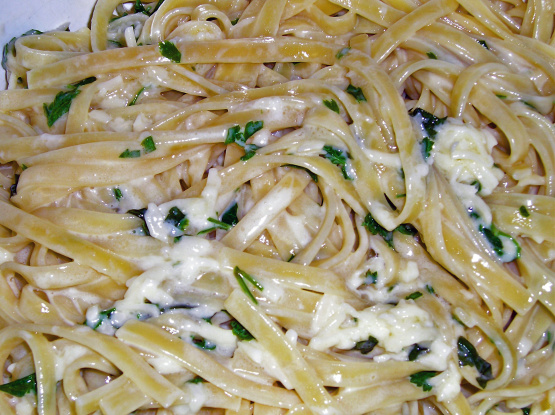 A quick and easy side dish for pasta lovers.

Use just 1 stick of butter and up your parmesan a bit...way less rich and buttery, but still delish. I added red pepper flakes, and it's divine.
Cook noodles according to package directions.
In a large (warmed) bowl, place 1/2 cup softened butter.
Add the cream, parsley, basil and salt.
Mix well.
Drain the noodles and quickly add them to the cream mixture.
Add the remaining butter and the parmesan cheese and stir lightly until the noodles are well coated.
Serve immediately.