3 Reviews
My husband and I LOVE fettuccini Carbonara. So, when we started eating healthier, we thought we were out of luck. Until I ran across this FANTASTIC recipe! Tastes every bit as good as the high fat version. Thank you very much, as it will be a new staple in our kitchen!!!
Great recipe. I was looking for a low fat alternative and this was really tasty. I used frozen green beans instead of peas but followed the recipe exactly.Thanks for sharing this one. I included a pic for you. Sage/Rita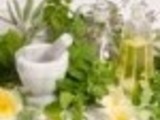 I could taste the caesar dressing in this which was different. But it still tasted good.

Fettuccine Carbonara (Healthy Version)