Fettuccine and Sweet Italian Sausage Alfredo
gailanng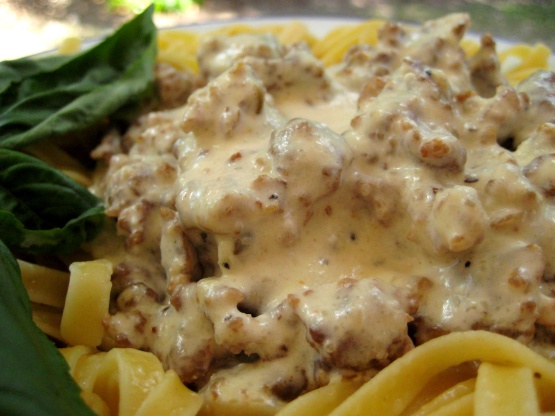 This is a recipe from Buitoni. A simple and tasty pasta dish.

This is one lazy recipe. Anyone that says to use a jar of Alfredo sauce on a recipe website is pretty disappointing. At least give a recipe for Alfredo sauce and if people choose to buy pre-made, processed foods with preservatives then they have the option. Really how hard is it to make home made sauce!
Prepare pasta according to package directions.
Brown sausage in large skillet over medium heat; drain.
Return to skillet; add pasta and sauce; heat through.
Top with cheese.