Ilysse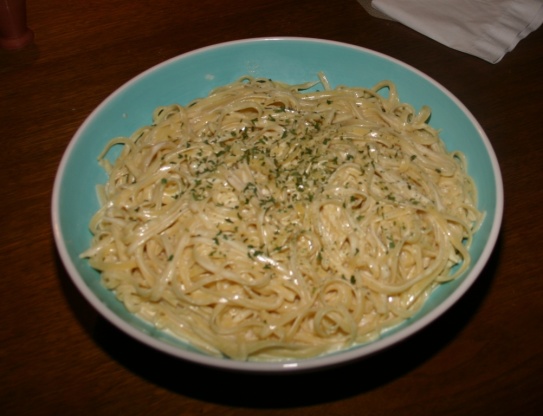 This is my version, to each their own :-)Cooking time does not include time it takes to cook pasta.
Place cooked pasta in a large pot.
Add cream, butter and salt & pepper.
Cook stirring to combine over low heat for 3 minute.
Stir in cheese.
Remove from heat and quickly stir in the egg yolks.
Return to heat and toss until well coated.
This will thicken more after it has been placed in serving bowls.
Grate a little nutmeg over the top if you wish (or you can stir it in) along with a little chopped parsley.