Feta-Stuffed Artichoke Bottoms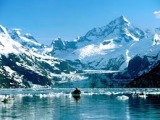 This is just a simple, fun recipe by Sandra Lee. I have made these for appetizers before, but have also enjoyed them for lunch. There are few ingredients and cook time is pretty brief. I just love the flavor combination. I hope you enjoy these little bites!
Directions
Preheat your broiler.
Line a cookie sheet with aluminum foil.
Combine the peppers, olives, cheese and olive oil in a bowl. Mix well.
Place the artichoke bottoms on the prepared cookie sheet.
Mound 1 1/2 teaspoons of stuffing on top of each artichoke.
Broil for about 7 minutes, or until the tops are golden.
Enjoy!
Reviews
Most Helpful
I love feta, artichoke's and olives so I thought this recipe would be perfect for me. I loved the flavours combined and would make it again, I think next time I would use fresh whole artichokes (if they are in season) and roast them longer in the oven. Thanks so much for a yummy recipe LifeIsGood

Enjoyed these delicious artichoke appetizers at our Super Bowl get-together yesterday. We absolutely loved the addition of the feta and I used kalamata olives, roasted red bell peppers and I also added sun-dried tomatoes as well. I baked them a little longer to really get that roasted effect. Made for the For Your Consideration tag game