Feta Saganaki With a Sesame-Seed Crust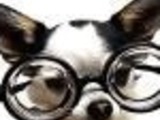 A Meze from Diana Kochilis' book, "Mezes." This is a saganaki with a twist.
Directions
The feta should be a rectangular, not triangular, piece.
Cut it into four 1/2-inch slices and cut each slice into quarters to get bite-sized rectangles.
Beat the egg lightly in a shallow bowl. Spread the sesame seeds onto a large plate. Dip the cheese in the egg and then in the sesame seeds.
Heat the olive oil and butter in a large, heavy, nonstick skillet.
Place about 6 of the cheese pieces in the skillet, and sauté over medium-high heat.
As soon as the feta begins to soften, flip it over to brown on the other side.
Remove and serve hot.
Repeat with the remaining feta and sesame seeds.
Most Helpful
Very salty but it is still worth a try. The crust the sesame seeds make is absolutely delicious. Served with freshly squeezed lemon and rice crackers along with a zucchini soup for a light, late night meal.

This recipe requires a Feta cheese that will soften a bit when heated - unfortunately mine didn't. This is not the recipe's fault but a fault of choice by me. It was still very tasty and I will make it again with a another type of Feta. It would also be wonderful with any cheese that softens when heated MMmmm. The lemon juice is a must

ZWT4: I love saganaki - but adding this sesame crust takes it to a whole new level of deliciousness!!