Dawnab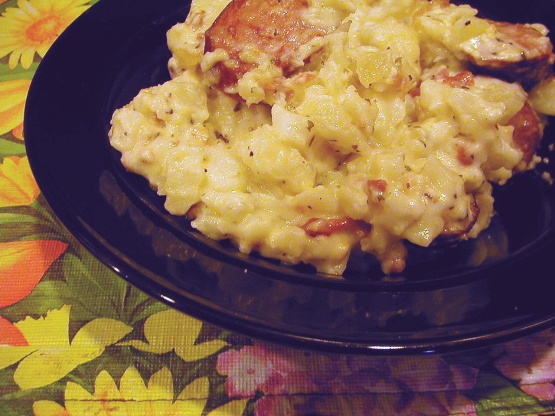 I created this recipe based on flavors I love. Its easy, 5 ingredients, one dish. I sometimes make it into a meal by adding sliced kelbasa. I use Athenos garlic feta. You can substitute 1 cup cream and 1 cup milk for half and half.

I loved these, but I think next time, I will add a little bit more feta cheese.
Preheat oven to 375.
combine all ingredients in a 9 x 13 pan.
bake for 20 minutes, stir once, bake another 20 minutes.