Feta Neptune Topping for Meat or Fish
Julesong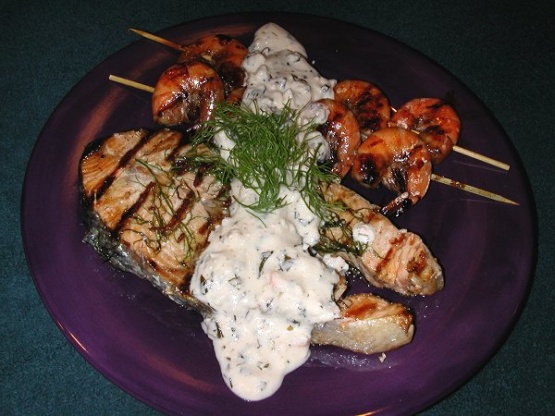 Crab toppings for steak and fish are an extra treat! This recipe given as a response to a request on the boards.
Mix all ingredients well.
Use for baking on top of fish or as a topping for your favorite grilled or broiled steak.
Makes enough for 4 servings.
Note: if you using in baking with fish, use 1 cup of fresh spinach, packed, instead of the cooked.