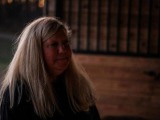 A great marinated feta cheese cube(s) with all time wonderful coriander, peppercorns, capers, and bay leaves. Thyme also included on warm toasts. *Time* for cooking does not include marinate time.
Directions
Carefully cut feta into cubes.
Add garlic slices, peppercorns, coriander seeds, capers, bay leaf to your food processor and pulse. (Or use a mortar and pestle and crush).
Put feta in a jar with a top, or use a bowl to add all ingredients together.
Layer ingredients starting with feta, ingredients, topping with Thyme sprigs on top.
Pour enough olive oil to cover cubes of cheese.
Let marinate in refrigerator for 2 weeks for optimal taste, however; even overnight can be used with good results.
At end of marinating time, just simply pick out the feta.
Serve with fresh toast points and some chopped fresh tomatoes and it will be ummm -- ummm -- good.