Mercy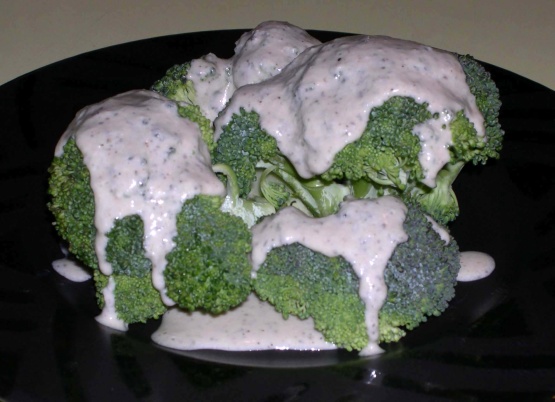 Feta Dressing Feta is lower in fat than many other cheeses but still has plenty of flavor. Yields: 1/2 cup

A very good dressing. I, too, doubled the recipe and used an immersion blender. I used a lesser amount of dried oregano since I never have fresh, and after tasting the finshed product I knew it would be too tart a flavor for my dear BF so I added 1 tablespoon of honey and blended again. That adds a nice subtly sweet edge. I haven't had this on a salad yet and am looking forward to that tomorrow.
Process the feta, vinegar and oregano in a blender or food processor until smooth.
Then with the machine running, slowly pour the oil through the feed tube and process until smooth.
Taste and adjust the seasoning with the salt and pepper.
Use immediately or cover and refrigerate.