duonyte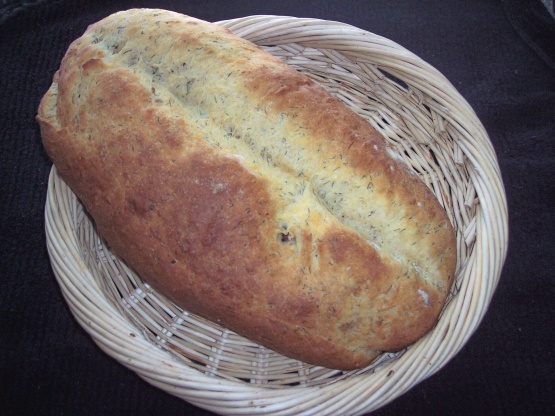 The combination of feta cheese and dill provides a melding of flavors so rich, this bread is a meal in its self. Is great with wine, cheeses or make a sandwich.

This has a great texture and attractive color, especially with the bits of dill speckling each slice. A nice soft bread, with a mild taste - surprisingly the feta is not very noticeable. But still quite delicious and very accurate. A good choice for a sandwich bread.
Add the ingredients to a 1 1/2-or 2-pound bread machine according to the manufacturer's directions.
Select the basic white bread cycle and desired color setting.