Feta Cheese Dip - Middle Eastern Style
Leslie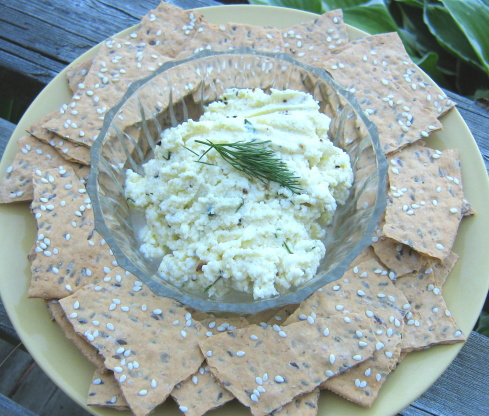 From Saad Fayed, Feta cheese is most often associated with Greek cooking. However, it is the most popular of cheeses eaten in the Middle East! Feta absorbs the flavors of herbs and spices very well, and has an ideal consistency for many dishes. This dip is served with pita bread wedges or crackers.
Crumble and mash feta cheese with a fork with oils and lemon juice until smooth and creamy.
Serve with toasted pita wedges or crackers.
VARIATIONS:.
Many herbs and spices can be added to this recipe for a "kick".
Try adding a teaspoon of dill, oregano, garlic powder, or another herb or spice.
For spicier spices like cumin or caraway, start off with 1/8 teaspoon and increase according to taste.