Nimz1466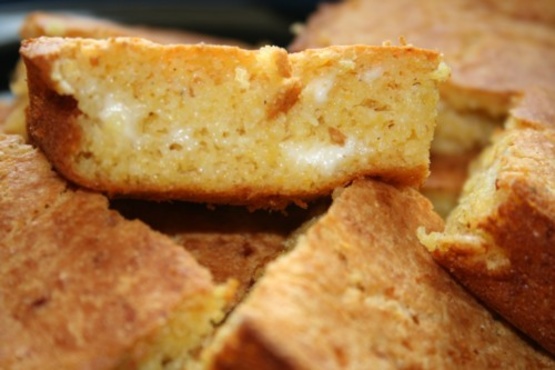 My husband lived in post-Ceaucescu Romania for a year and when I visited, cornbreads and cornmeal mush were pretty much on the menu every day. Okay by me -- it was like a taste of Tennessean far from home. I actually prefer this cornbread to most Southern-style cornbreads. The recipe came from Please to the Table, I think, and I usually halve the recipe for a smaller batch.
Preheat the oven to 400F and butter a 9-by-13-inch baking pan.
Combine the feta, sour cream, eggs, milk and melted butter in a large bowl and mix well.
Combine the dry ingredients and stir into the feta mixture; let stand 15 minutes, covered.
Spoon the batter into the pan and bake until light golden and firm to the touch, 35 to 40 minutes.