Bergy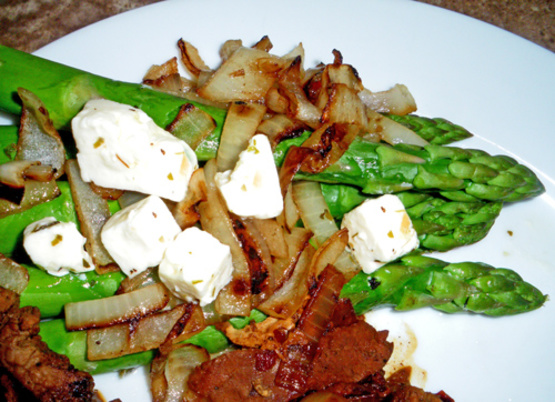 A very elegant side dish!

It's that time of year again for enjoying fresh asparagus! I'm so glad I started with this recipe! This was so delicious and very easy to prepare! It looked so nice on the table I couldn't wait to eat! the feta and red onion make nice additions to the great dish! Thanks for sharing, Nez!
Place asparagus in 1/2 inch water in lg skillet.
Bring to a boil.
Reduce heat, cover and simmer for 5 minutes.
In small skillet, saute onion in oil until crisp-tender.
Place asparagus on plate.
Top with onions and feta.
Season with salt and pepper to taste.