Rita1652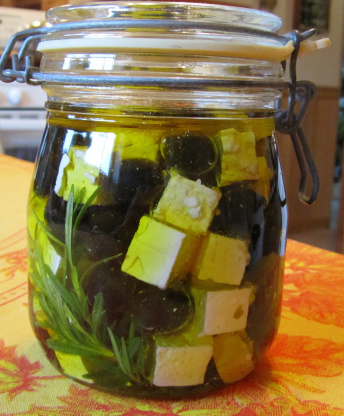 Another idea for gift baskets, the feta is off course wonderful to add to salads!This works out much cheaper making it yourself then buying it.
Dry the cheese with paper kitchen towel, cut into 1-inch cubes.
Add to a jar, alternating with the other ingredients.
Fill the jar with the olive oil, seal and leave for one week in a cool dark place so the flavors have time to develop.
After opening keep the feta in the fridge.