Festive Tortilla Roll Ups
These are absolutely delightful ! A friend of mine gave this recipe to me recently and I have already made these 3 times in 1 week! You can make these with plain tortillas but I used the red (sundried tomato tortilla) and green (spinach tortilla) to add some festive colour to the Holiday season! These have been gobbled up quickly wherever I take them and will not disappoint. They are almost too pretty to eat...but just try and stop them! Easy to make, festive looking and totally delicious ! What more could you ask for in an appetizer?
Directions
Blend all ingredients together, except tortilla shells.
Spread on shells, roll up (jelly roll style) and wrap in plastic wrap.
Put in fridge for two hours or overnight.
Cut into slices and enjoy.
Most Helpful
These were absolutely FABULOUS and quick to make! One suggestion for ease of making the cut pieces even widths, when spreading the mixture, pul less down the center of the tortilla--all in all a keeper!
What a delight to discover a quick and easy, deeelicious snack for all occasions! I used low-fat cottage cheese as I didn't have cream cheese, and the salsa had to be substituted by a mild Thai tomato-chilli sauce (no salsa available). No matter --the taste is probably not very different to your original. It's great, and will be part of my pre-Christmas nibbles! I also concocted a second filling with basically the same cheeses, spring onion, garlic, crisply-fried bacon pieces, salt and Tabasco. This will fill a platter, augmented with crisps and tzatsiki dip (a nice contrast to the tortilla fillings, I think). Thank you, CFLETCHER, for a real keeper! (I'm in South Africa, and here Christmas is usually a hot day).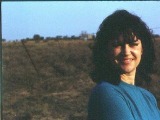 I didn't use parsley and I used only red bell pepper. It was a real hit with my son. It's so yummy. Thanks cfletcher :) Made for I Recommend tag game