Festive Cranberry and Date Biscotti
These Italian biscuits are hard and crunchy because they are twice-cooked ('bis' is Italian for twice and 'cotti' for cooked). This makes them ideal for dipping into dessert wine, coffee or tea. Gifting these delicious cookies by placing them in a pretty, seasonal tin will make them the most well-received treat of the holidays!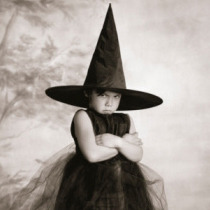 These were just okay in our opinion. I did however have to adjust the recipe. I found the mixture far too dry to stick together, so I added an extra egg. I also found that I only had room for half the amount of nuts called for. Even with the added egg, the baking time was right on with my oven. The chocolate drizzle was very nice, as the dried cranberries I use are not as sweet as the Craisins brand, so that helped with the sweetness. Unfortunately, I was 'drizzle challenged' that day, so had to spread it on with an offset spatula. Too bad, as I love the look of drizzle. I'm really sorry we didn't enjoy these more. Made for the 2010 Craze-E Category Contest. Good luck and thanks for participating.
Preheat oven to 325 degrees Fahrenheit.
Line 3 large baking sheets with parchment paper.
Sift flour, baking powder, and salt into medium bowl.
Using electric mixer, beat butter and sugar in large bowl to blend well.
Beat in eggs 1 at a time.
Mix in orange zest, vanilla, ginger and nutmeg.
Beat in flour mixture just until blended.
Stir in cranberries, dates and pistachios (dough will be sticky).
Turn dough out onto lightly floured surface.
Gather dough together; divide in half.
Roll each half into 15-inch-long log (about 1 1/4 inches wide).
Carefully transfer logs to 1 prepared baking sheet, spacing 3 inches apart.
Bake logs until almost firm to touch but still pale, about 30 minutes.
Cool logs on baking sheet 10 minutes.
Maintain oven temperature.
Carefully transfer logs still on parchment paper to cutting board.
Using serrated knife and gentle sawing motion, cut logs crosswise into generous 1/2-inch-thick slices.
Place slices, one cut side down, on remaining 2 prepared sheets.
Bake until firm and pale golden, about 10 minutes per side.
Transfer cookies to racks and cool.
Stir chocolate in top of double boiler over simmering water until smooth.
Remove from over water.
Using tines of fork, drizzle chocolate over biscotti or, alternatively, dip half of biscotti in the melted chocolate.
Let stand until chocolate sets, about 30 minutes.