Festive Black Bean Soup in the Crock Pot
KateL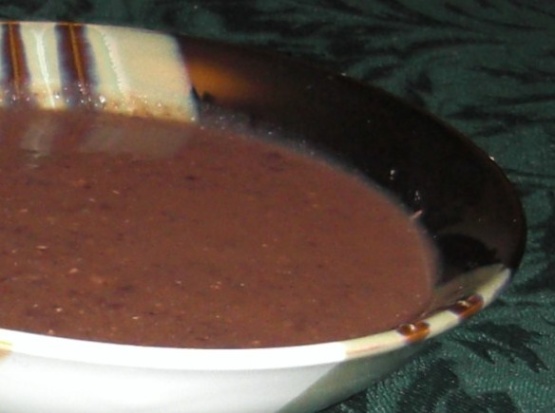 This is nice to come home to any time of the year.

Top Review by k.west
This is the best recipe I have tried in a very long time. It suggests that it is good frozen, I admit that I have never frozen food that I have cooked, so I tried it and it tastes better after being frozen. Knowing my family's tastes, I add two bell peppers and two fresh jalepenos. I also rinse the tomatoes to reduce the sodium and use a natural, preservative free broth to make it healthier, but the recipe is already plenty healthy. I wish more recipes were as consistent as this one.
Place beans in slow cooker. Add other ingredients. Add water just to cover.
Cover. Cook on high 8 hours.
Mash some of the beans for a thicker consistency. If desired, garnish with fresh cilantro, and cheese or sour cream. Leftovers freeze well.