Bergy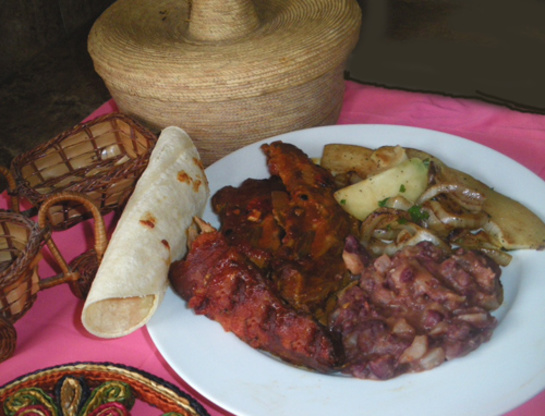 These can be reheated (fried) if you wish, but is not necessary. Good as a side, with any Mexican dish, topped with more cheddar and chopped hot pepper. ( have even used as a dip, with taco chips)

Top Review by Bergy
Great flavor. I took a shortcut and used a 14 oz can for dark red kidney beans, drained almost all the juice off but did not rinse them. I mashed the beans instead of processing them . Very easy recipe - the salsa gives them a nice flavor boost - I used hot. Thanks Derf for another keeper 1 July 2010 Made again and enjoyed just as much.
In a large saucepan, combine the beans, water, onion and garlic.
Bring to boil Lower the heat and simmer, covered for 2-2 1/2 hours or until beans are very tender.
Cool slightly (do not drain) In a food processor or blender, process bean mixture, half at a time, until smooth.
Return bean mixture to the saucepan, Stir in salsa and salt.
Cook uncovered, over moderate heat for 5 minutes or until desired consistency, stirring constantly.
Serve with sour cream and shredded chedddar cheese.
(use reduced fat sour cream and light shredded cheddar if you wish to cut back calories).