Rita1652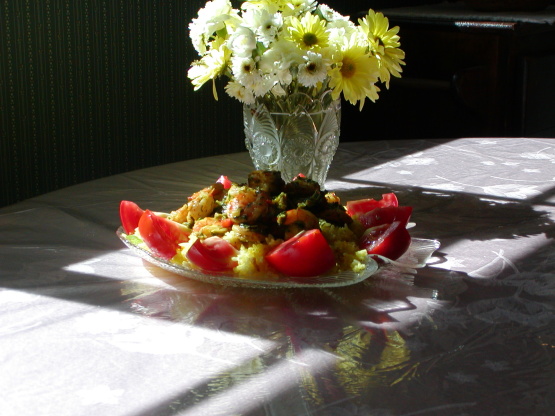 This is a classic combination. Try it and I hope you love it as much as I do. This is the basic recipe you can add tomatoes while cooking and potatoes too if you like. You can add a whole lot of other spices too. Serve as a side dish with dal and rice or chapatis

Very good full of flavor and spice. The fenugreek leaves I used were frozen I had a hard time finding the fresh. I think spinach will be a good substitute for them. I served this on a bed of Saffron Rice review #55617 and garnished with fresh tomato wedges topped with fried onions and sliced scallions. I will make this again with cauliflower and chickpeas.
Heat oil in a saucepan.
Add the spring onion and green chillies and then cook for a few mins.
Add the Standard Four and cook stirring for about 2 mins Stir in the prawns and the fenugreek leaves chopped and cook gently for 20 mins.
After this reduce the heat to very low and simmer for 3 mins more.
Arrange the tomato slices on a platter and serve the prawns hot immediately.