Fennel, Watermelon and Feta Salad W/ Sweet Balsamic Vinaigrette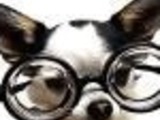 A lovely salad from Olives in Washington, DC.
1 fennel bulb, thinly sliced
4 cups watermelon, cubed
1⁄2-1 cup black olives, chopped
1 red onion, thinly sliced
4 -6 scallions, thinly sliced
1⁄2 cup basil leaves, torn
1⁄2 cup lemon juice, fresh
1⁄2 cup extra virgin olive oil
2 tablespoons balsamic vinegar
1 1⁄2-2 cups feta cheese, crumbled
salt and pepper, to taste
1 ounce prosciutto, thinly shredded (optional)
Directions
Place all ingredients in a medium sized bowl and hand toss.
Divide amongst four to six plates.
The salad is delicious served alone or topped with thinly shredded Prosciutto.
Most Helpful
Very good salad! I cut down on the oil and also used fat free feta along with regular feta. As the feta I used had basil and herbs I skipped the basil listed in the ingredients. Thanks for sharing!