Debbwl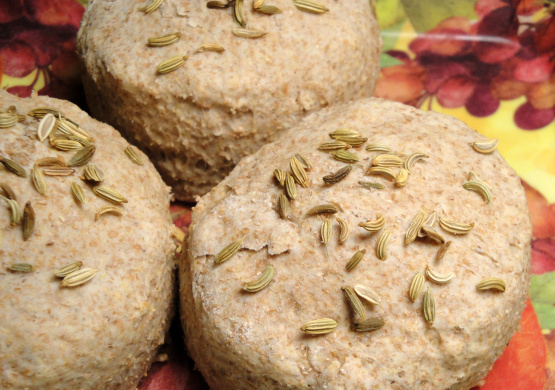 Here is a Donna hat recipe that I have not yet tried - sounds great to serve hot buttered with soup.

Top Review by Debbwl
This is a very light and flaky scone that pairs nicely with soups and salads. We loved the addition of fennel seeds to this savory scone, made using only whole wheat flour as that is all I had on hand. These scones can be made last minute as they are so quick and easy to make. Thanks for the post.
Preheat oven to 180 C.
Place flours, baking powder and salt in large bowl.
Make a well in the centre.
Gradually add fluids and mix till soft dough forms.
Turn dough onto floured surface, knead till smooth and elastic.
Press dough out till 2 inches thick, cut into 6 rounds.
Place on greased baking tray, srinkle fennel on top.
Bake 15 minutes or till golden.