JustJanS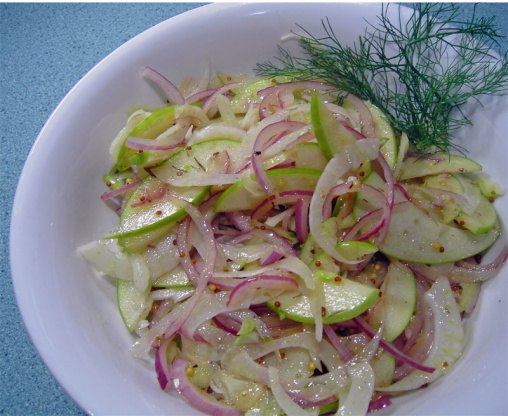 A crunchy slaw that goes well with grilled salmon, pork or chicken!
Whisk dressing ingredients together& refrigerate.
Thinly slice apple& fennel by hand- use julienne blade of a mandolin or julienne grater (if you have one).
Combine with thyme& onion in a bowl.
Add dressing& toss well; add more salt& pepper, if desired.