Ms B.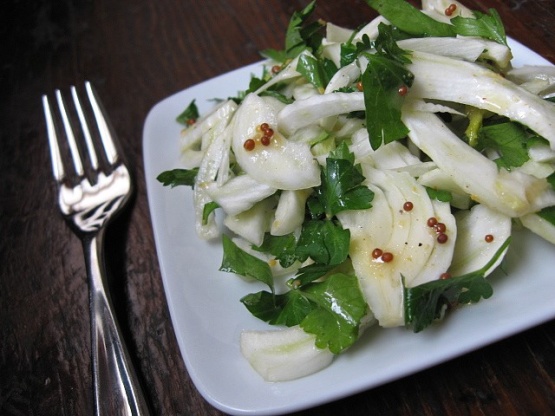 I found this on the epicurious.com website, but they credit Donna Hay's Instant Entertaining as the source. I plan to serve it as a side dish with a baked ham. It is an interesting and fresh blend of flavors.
Place the fennel and parsley in a serving bowl and toss to combine.
Place the orange juice, oil, mustard, salt, and pepper in a bowl and whisk to combine.
Pour over the salad and serve.