Annacia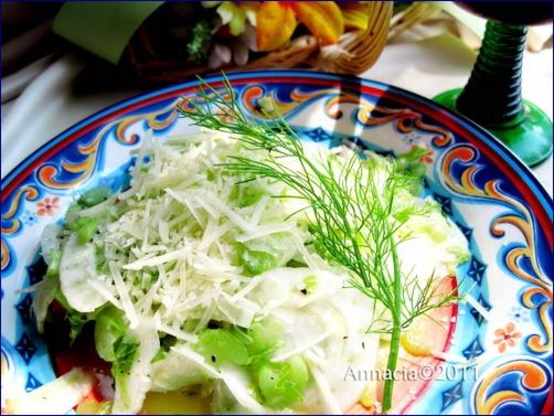 Though the textures of fennel and celery are similar, their flavors are so wildly different that the combination is striking. With little more than olive oil, loads of lemon juice, and pepper, they create just about as refreshing an uncooked dish as you can put on the table in winter. Recipe by Mark Bittman.
Cut fennel bulbs in quarters lengthwise, discarding outer layer if it is exceedingly tough. Use a mandoline to slice quarters thinly; slice celery equally thin.
Put sliced fennel and celery into a large bowl and drizzle with olive oil and lemon juice. Season with salt and pepper and toss gently to combine. Top with lots of freshly shaved Parmesan and chopped fennel fronds if you like.