feijoada (brazilian black bean stew)
Bergy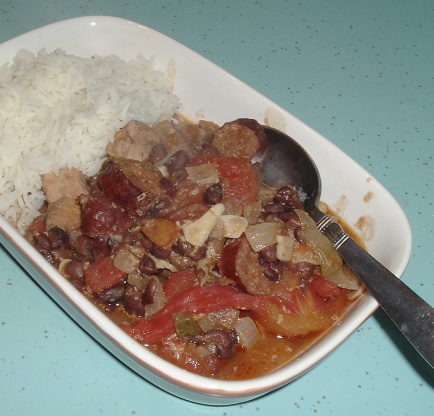 I couldn't find chorizo where I live so I used Polish sausage. Other than that I followed the recipe. It was okay, but a bit bland. If I make again I'll use some more spices and maybe tomatoes.
drain beans in colander.
in heavy pot heat oil, add onion and garlic, saute until lightly browned.
add pork and brown.
add beans, chorizo, water to cover and bay leaf.
simmer for 1 1/2 hours, covered.
uncover, raise heat to medium, cook 15 minutes until thickened.
salt and pepper to taste, serve over rice.