Lacy S.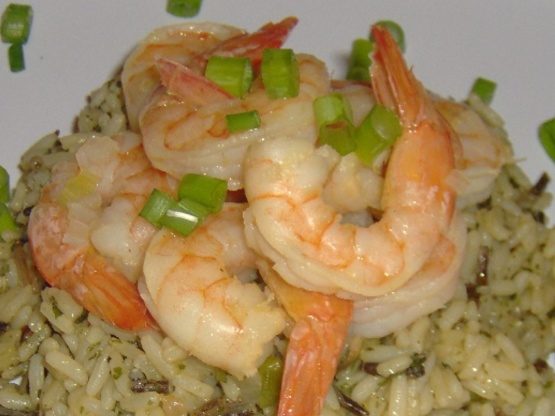 Served this to a Federal Judge - She loved it! We make it for many a party. Enjoy and adjust as necessary. Cooking is about exploration!

Even though I come from a farm, I adore shrimp and actually all things seafood. This recipe is high on my list of why I love "Zaar/Food.com" because it has all the pegged points of a great base recipe! Easy, delicious, and wonderful to serve to company~ all of makes this a 5 star plus recipe. We served this just with some homemade cocktail sauce, and paper towels! The marinade the night before was right on, as it really seeped in made this shrimp sing with flavor. I also added a bit (1 full teaspoon) after cooking the shrimp, just sprinkled it right on. Life is good with shrimp! Thanks for the recipe! PAC Baby 2011~
clean shrimp.
mix all ingredients.
marinate in refrigerator at least 10 minutes.
up to two hours.
heat grill/cooking source.
drain shrimp, discard marinade.
cook on medium-hot grill, 3 mins per side or until opaque white. Take off a bit early as they continue to cook while cooling.
serve with cocktail sauce or something fun --.
sprinkle with parsley and minced green onions for color.