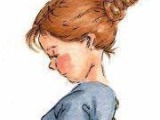 This was a recipe my mother used to make when I was growing up. We always knew it was a special occasion when these were on the menu. I make them often for my family. We all love them!
Directions
Cream together margarine or butter and sugar.
Beat in egg yolks.
Stir in milk and vanilla.
Sift together dry ingredients and beat in, mixing well, until smooth.
Grease and flour an 8 x 8" square pan.
Spread batter in prepared pan.
Bake at 350°F for 20 minutes until top springs back when gently touched.
Spread hot cake with raspberry preserves.
Beat 3 egg whites stiff with 1/2 cup sugar.
Spread on top of preserves.
Sprinkle with coconut.
Return to oven and bake until golden.
Cool, cut into squares to serve.