Juju Bee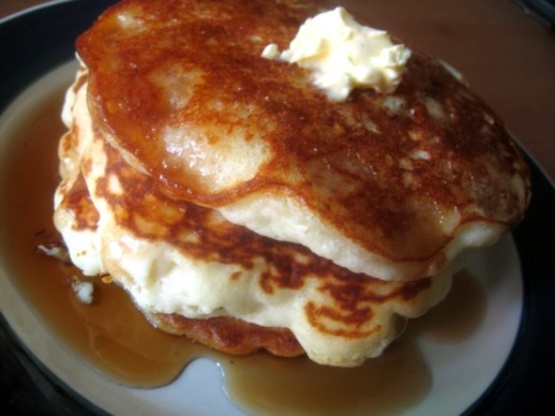 Haven't tried this recipe yet, but it sounds good.

The is a recipe out of Better Homes and Garden's cookbook. Make no mistake this is the way a pancake should be. Its light and fluffy. As one other person suggested, add vanilla extract to this recipe. The only reason I gave four stars is that the serving size is not right. This recipe makes about 12 pancakes with a half cup of batter.
In bowl, stir flour, baking powder, sugar and salt.
Combine egg, milk and oil.
Add all at once to dry ingredients.
Pour batter onto hot griddle, and cook as for pancakes.