Allotta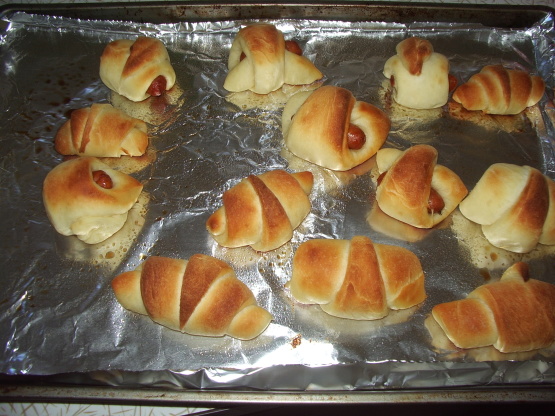 These are the best rolls. I'm not a great yeast bread baker and these come out perfect everytime. Such a delicate buttery flavor. A sure fire winner for your family's bread craving. Try to eat just one!

I'm behind on my reviews but these were made for Thanksgiving and we all agree it will be our roll recipe for the holidays from now on! Tender and delicious, they were a huge asset to our meal!
Mix all ingredients except flour in a large mixing bowl, stir well.
Add flour and mix to combine.
Cover with plastic wrap and refrigerate overnight.
Next, day remove dough from bowl and cut into fourths.
using one fourth of the dough roll into a large circle about the thickness of a pie crust.
Brush with butter.
cut circle into at least 8 triangles (I cut into 16).
Beginnng with largest end roll forward.
Place on a cookie sheet lined with parchment paper.
Brush with melted butter.
Continue until all of the dough has been rolled.
Let rise for 2 hours.
Bake in a preheated 350 degree oven for 10 minutes or until golden brown.
Immediately brush with melted butter.