3 Reviews
Winner winner chicken dinner! Made for Spring PAC 214 and used chicken thighs and this was wonderful. The seasoning was right on and such an easy way to make dinner. Putting into my Favorites of 2014. Thank you for posting.
Excellent! Straight into my best of the best file this goes! I doubled the recipe and used drumsticks and thighs, without skin. The seasoning was perfect. We LOVED the hint of spice from the cayenne. The chicken crisped up so nicely. It was really just perfect. I was worried about not adding any butter to the (aluminum foil lined) pan that the chicken would stick but it didn't! We will be making chicken this way a lot. It's much healthier than fried chicken...by a longshot! Note: My daughter can't do dairy, so I subbed the buttermilk with a combination of rice milk and some non-dairy sour cream mixed together. It worked just fine! Made for Spring PAC.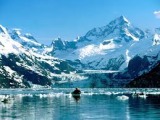 This recipe worked out fairly well. I did wish in the end that I had used black pepper instead of the cayenne. I followed it exactly and used the rack on the pan (heavily sprayed) but found that the underside of the chicken did not crisp up at all and stuck to the rack. The chicken was moist and most of the breading had browned nicely but not all (even though I gave each piece a good brushing of the oil). Overall a nice recipe to use for unfried chicken. Made for the New Kids on the Block tag game.
Fearless "fried" Chicken