GaylaJ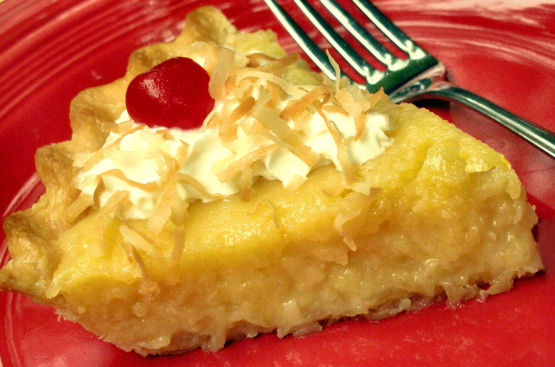 This was just printed in today's food section--The Houston Chronicle--hope you enjoy this tasty pie!
This pie was good...something different. Pretty easy to make. I like coconut and I had several cans of pineapple in the pantry. DH thought it was pretty good too and he only slightly likes coconut. Thanks for introducing us to a new kind of pie!
In a large saucepan, combine all ingredients except pie shell.
Cook over medium heat until filling is thick.
Pour into pie crust, and bake about twenty minutes at 350° until firm.