LizAnn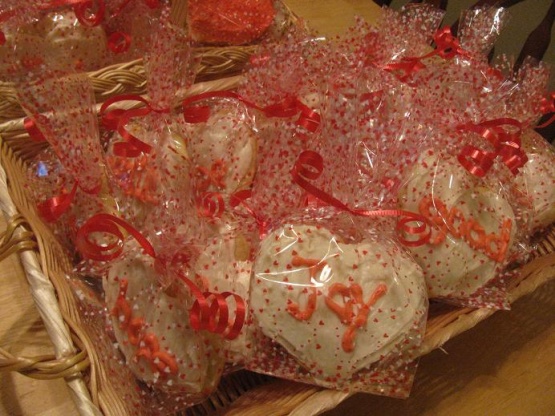 My sister-in-law gave me this recipe years ago. We used to bake a batch up and smother them in butter cream frosting and eat and eat and eat them. Oooh, they were so good. They can be used for cut outs as well but the dough will need to be refrigerated until workable as it is sticky at room temp. I get a lot of compliments and requests for this recipe.

These are the yummiest sugar cookies! They are soft and very addicting! Perfect for the holidays or just any old day! :)
Cream together butter and sugar. Beat in vanilla eggs and milk.
Sift together dry ingredients. add to wet ingredient and blend.
Roll into balls. Flatten on ungreased cookie sheet.
Bake at 350° for 5-6 minutes or until they turn pale golden. They should NOT brown. Remove from oven. Transfer to cooling rack after 1 minute. When completely cooled, Frost with buttercream frosting.