dicentra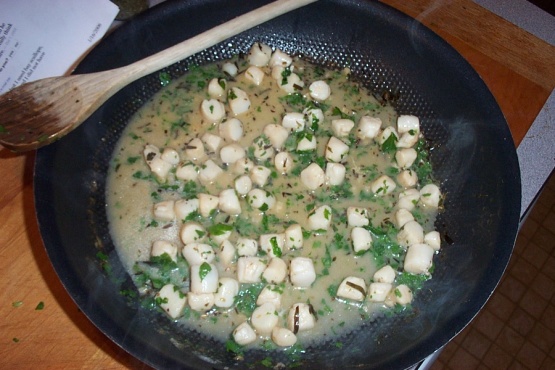 This is my favorite way to prepare scallops. Recipe adapted from Bon Appetit ( October, 1981).

Served this over angel hair pasta -very good. I recommend increasing the spices and sherry, though. I didn't think there was enough sauce.
Melt butter in skillet over medium heat.
Stir in garlic, tarragon and oregano.
Add scallops and season with paprika, salt and pepper.
Squeeze lemon juice over scallops and saute for 5 minutes or until scallops turn opaque.
Increase heat to medium-high and add sherry cooking until there is almost no liquid in pan.
Transfer to serving dish.
Sprinkle with paprika, parsley and lemon slices.