Prep 20 mins
Cook 45 mins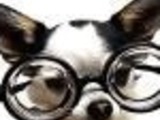 This is a salad, variations of which I make over and over. In the summer when there are wonderful tomatoes, it includes them. This time of year, it's greens and potatoes, still warm, mixed with garbanzos and anchovy and vinaigrette.
Directions
If the potatoes are small, halve them; if they are larger, slice them
Keep the potatoes warm
Whisk together the juice from the lemon and the mustard and the mashed garlic and anchovies
Slowly add the olive oil while whisking to form an emulsion
Combine the warm potatoes, onions, chick peas and basil in a large bowl
Pour the dressing over the potato mixture and toss
Arrange spinach on four plates
Slice each hardboiled egg into quarters; arrange four quarters of egg on each plate
Mound potato mixture on top of spinach
Most Helpful
Made this as written except used half the red onion and garlic and no dijon mustard. Served it warm and it was a very different way of making potato salad for me. Loved the salty flavor the anchovies added. Felt it needed a little crunchiness, maybe some chopped celery? All in all, it was good. Thanks for posting.

I was honestly surprised by how much I liked this version of potato salad. I tend to stay with a classic southern style when I make potato salad. This is definitely different, but very tasty! I liked the use of the fresh basil, purple onions, & Caesar type dressing. I also loved the garbanzo beans and thought the inclusion was imaginative. They provided a little 'crunch' if that is the right word. I did not serve this on a bed of spinach and I chopped the eggs and included them in the salad. Although I served this warm, I did have some leftovers....warm is definitely better. :-) I will make this again and the only suggestion I might offer is to throw in some chopped red bell pepper for a little more color. Great job!