cougar92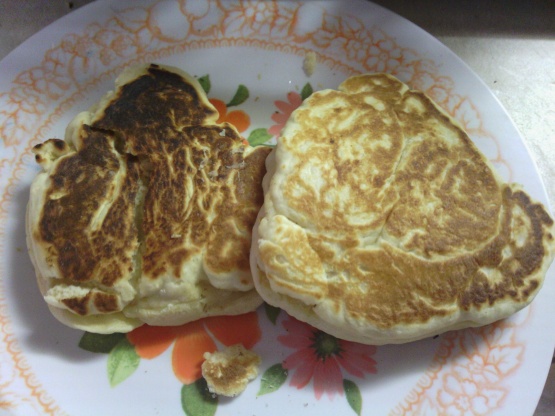 This came from my Mom's 1940's version of Better Homes and Gardens New Cookbook. These are very fluffy unlike the pancakes you get from a box mix.

There are thousands of pancake receipes out there...stick with this one!
Sift together flour, baking powder, sugar, and salt.
Combine egg, milk and salad oil; add to dry ingredients stirring just until flour is moistened (batter will be lumpy).
Use a 1/4 cup measuring cup for 4-inch pancakes, or use a Tablespoon for dollar-size pancakes.
Makes about 12 dollar size or 8 4-inch pancakes.