Favorite Cheesy Ranch Bread (Abm)
Nimz1466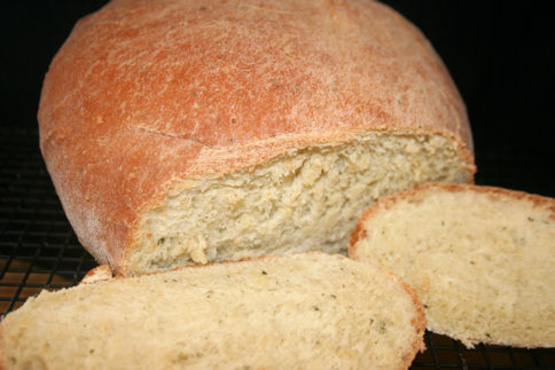 This is the bread my kids beg for! It is great toasted or served along with a good bowl of chili. Enjoy! :) (Special note: the optional cubed cheese add yummy-gooey pockets of cheese through out the bread!... give it a try) :) Makes a LARGE 1 1/2 pound loaf. UPDATE: As many of reviewers have suggested, adding another TB of dry ranch dressing mix adds a wonderful boost of flavor! I usually add 2+ TB., but wanted to be conservative, due to sodium content concerns of many.

Outstanding bread! I made this for my son who loves cheesy bread. The addition of ranch and sour cream really added another dimension to the bread over the usual recipe I use. I didn't have any buttermilk powder, so that was skipped along with the chives. I did sub one cup of the white bread flour for whole wheat flour. This is our new favorite! Thanks Binxi!
NOTE: machine pan must have capacity of 10 cups or more.
Add ingredients to bread machine according to manufacturer's directions.
Select basic white bread cycle.
NOTE: Additional flour may be needed to get dough to correct consistency.
Makes 1 1/2 pound loaf - approximately 16 slices.