Faux Filets Au Beurre D'anchois (Steak With Anchovy Butter)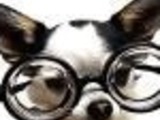 Before all the anchovy-phobes dismiss this, I promise, the anchovy flavor is wonderful in this and not overpowering at all. Another Gascon recipe, this steak dish is elegant and rich and satisfying. Add some steamed potatoes and mushrooms and a frisee salad--a great meal!
Directions
Remove the anchovies from the cans and drain well; rinse under cold running water and pat dry.
Place the anchovies and the butter in a food processor or a blender and process, or mix with an immersion blender in a bowl until the anchovy butter is smooth.
Set aside.
Bring salted water to a boil in a steamer, place the broccoli in the top of the steamer and steam 3 to 6 minutes or until done to your taste.
Remove from steamer and keep warm.
Pre-heat the broiler.
Heat a large frying pan over high heat.
When the pan is very hot, saute the steaks about one minute one each side--the meat should be seared on the outside, raw on the inside.
Place the steaks on a sheet pan and coat the steaks with 2/3 of the anchovy butter.
Broil for three minutes without turning for medium rare, longer if you prefer.
Place the steaks on a warm platter and cover.
Place the sheet pan across two burners and, over medium high heat, melt the remaining butter, stirring and scraping to get all the fond from the pan.
Cut the steaks into thin slices.
Add the juice from the steaks to the butter.
Spoon half half the butter mixture over the sliced steak and toss the broccoli in the remaining butter.
Serve immediately.
Most Helpful
Seriously tasty steak and trimmings!
At first I thought to myself, "this recipe sounds a little fishy...." but it was anything but. I didn't tell a soul what the main ingrediant of the sauce was and all reviews came in at 4 1/2 and 5's. I used an oil infused with chili peppers and also helped to deglazed the pan with a small splash of dry white wine. I did finish up the steaks on the bbq as the broiler had the butter mixture smoking in my stove! It isn't a recipe we'd have regularly but will pull out from time to time for sure. Thanks for sharing this very different recipe Chef Kate!

This was a simply wonderful supper. I have access to wonderful, plump anchovies preserved in olive oil, so I didn't not do the rinse, just patted dry of oil and proceeded with recipe. The actual recipe couldn't be simpler - or tastier. The anchovy butter really made a wonderful sauce mingling with the juices of the filets. The steamed brocolli was just the right vegetable to drag through the sauce and pop into your mouth. Perfect.