Debbwl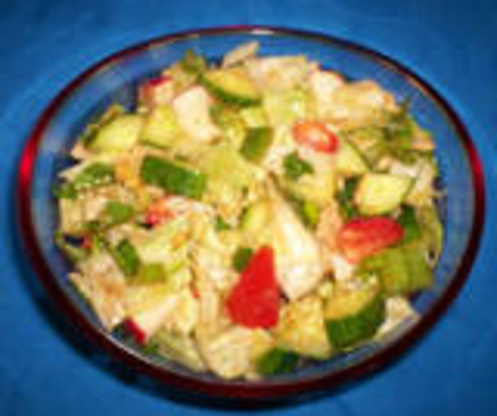 I love this Syrian salad, it makes a great summer barbeque addition to spiced kebabs. From SBS Food Safari.
Crush the crushed garlic and mix the salt, paprika, sumac, olive oil and lemon juice in a small bowl.
To a large mixing bowl add the following; cucumbers cut into 1cm pieces, tomatoes cut into eighths, radish, lettuce roughly torn, the red & green capsicum cut into 2cm squares, fresh herbs and the spring onions. Add the bread, torn into small, rough pieces.
Pour the dressing over the salad and toss well. Serve.
NB. More sumac or lemon can be added if desired.